Dr. Joe Perin and Dr. Vanessa Wulff Reviews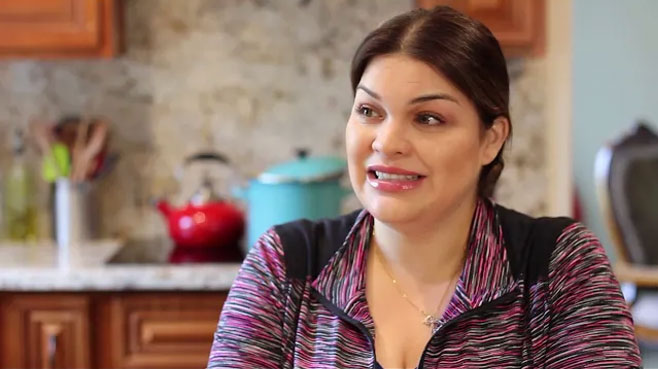 Demi's story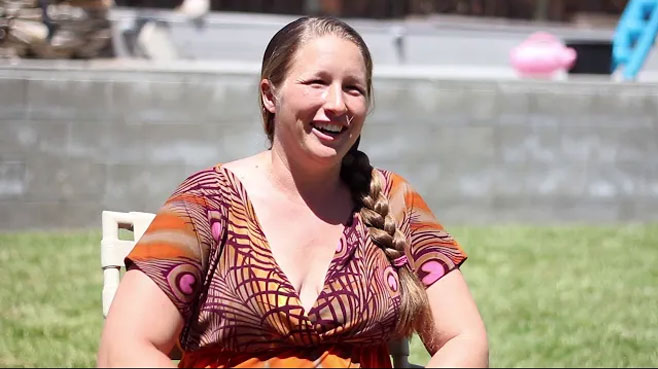 Vicki finaledit BL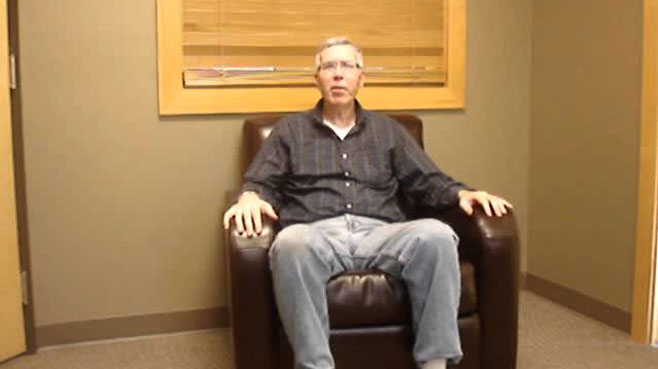 NUCCA Care at Balanced Living Chiropractic – Headaches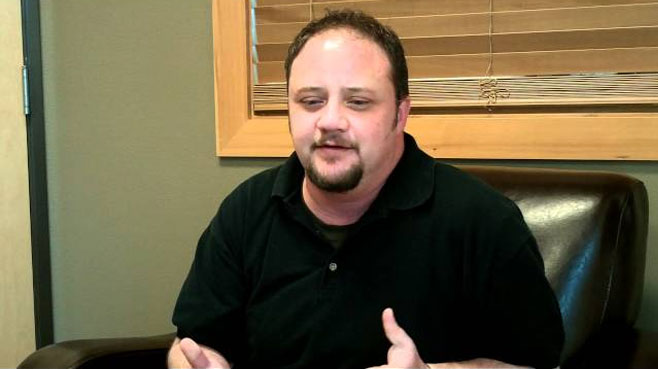 NUCCA Care at Balanced Living Chiropractic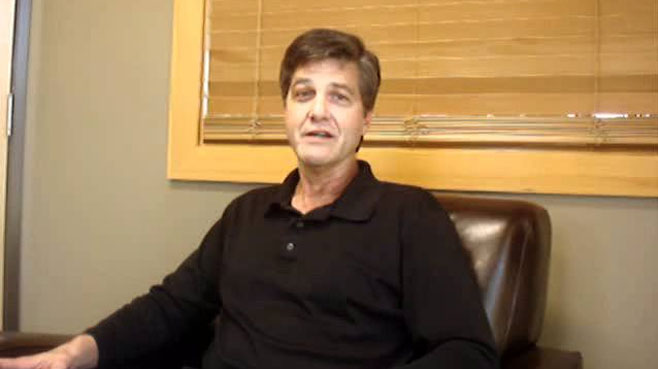 NUCCA chiropractic care at Balanced Living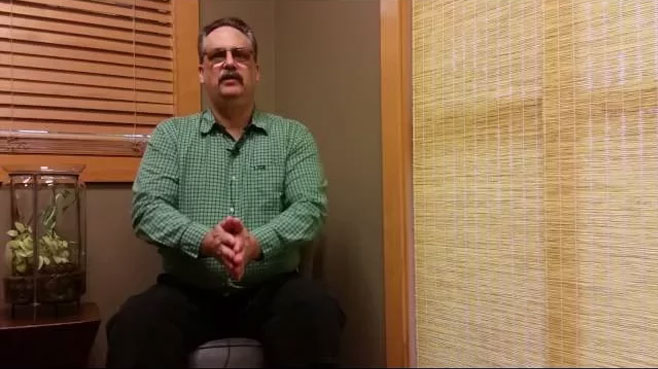 Chiropractor In Vancouver Washington Nerve Pain Relief
Shoulder Pain
I cannot recommend Dr. Joe Perin highly enough. He is an active listener, extremely personable, easy to talk to, and is very committed to making you feel well and functional again.

I have, for the last 20 years, been to my share of professionals in western, eastern and homeopathic circles because of a myriad of health issues. I have been able to take something from most of these different circles to find my way to better health.

One nagging issue I could not seem to find a resolution for, however, was the pain/soreness I had had in my right shoulder ever since injuring that area in 1989. Physical therapy, massage, acupuncture, and "regular" chiropractors did not help alleviate my discomfort for long and I am not one to take daily medication to just mask the real, underlying problem. Everything I tried ended up being just temporary fixes and relief never lasted. Feeling discomfort on my right side had become my daily norm and it was something with which I had mostly learned to live.

Fast forward to my acupuncturist recommending Dr. Perin to me last fall. Believe me when I say I am a very skeptical 50 plus year old individual. I thought the whole concept of this NUCCA stuff was highly suspect and how in the world could such seemingly slight pressure on the neck and behind the ear do anything at all? Where was all the bone crunching, cracking and manipulating for heaven's sake?

After just a few treatments, though, I did feel a difference but I was concerned that, like everything else I had tried, this too would not be a permanent fix.

I am very happy to report that I have been so pleased and impressed with the results! Normal is my normal now. I do not feel the daily soreness or discomfort I had lived with for 23 years.

So again, I cannot recommend Dr. Perin highly enough. From one who had no success with regular chiropractors and many other forms of treatment I am so glad I gave Dr. Perin and NUCCA a try. I certainly had nothing to lose and I ended up gaining a much better normal."

– Betsy R., Vancouver, WA
Back Pain
How do you thank someone who relieves your chronic daily pain? There are never enough words to show how grateful you are every time you sit and stand, get in or out of the car, and everything that used to hurt doesn't. So you tell every living soul you come across that winces when they hurt, that there is help. You don't have to hurt every day anymore. The gratitude goes beyond mere words, the thanks are not enough, so I share my story as often as I am able. A life without pain is pretty awesome.

I thought I just had to accept this daily pain. Sometimes it was better than other days. I could always get another Cortizone shot if it got too bad. The risks are there, but the pain eases up for awhile. Then I heard about Dr. Joe and this new chiropractic method, and that it helps get you out of pain. I finally went. After my 1st adjustment the pain was gone. I had tears in my eyes when I stood up and it didn't hurt. How did he do that? How long does it last? Six months later I'm still going to see Dr. Joe and I still have no pain. You'd tell everyone too!!"

– Janni G., Vancouver, WA
Car Accident Injury
When I was first introduced to the NUCCA approach to Chiropractic (after a bad car accident where I received a double whiplash) I was a bit skeptical, but the introduction came from my more traditional Chiropractor in my old home town.

Dr. Joe Perin was exceptional from the first evaluation. His approached was organized, very human, and deliberate with the goal to get me better as soon as possible. I could go into a long description of the process, but the bottom line is that this 50 y.o. is feeling better than I have in years and I have recovered from my accident.Dr. Joe treated my neck exceptionally, but went beyond to suggest other areas that would assist in the process which I'm glad I implemented.I highly recommend Dr. Joe Perin. He is very skilled, listens well and delivered great results for me."

– Bruce B., Happy Valley, OR
Migraine Headaches
I began having migraine headaches when I was in high school almost 15 years ago. I struggled with my studies, and missed a lot of school. No one could find the cause for my headaches. I began taking Naproxen so I could manage during the attacks. When my fiance began to be overwhelmed with how much of my life was consumed by my migraines and how difficult it was to plan vacations or events, never knowing when I may become debilitated from the pain, I decided there must be a reason for my symptoms that could be fixed.

I began looking at alternative treatments such as acupuncture and general chiropractic, but the migraines continued. My Aunt called me one day to tell me about NUCCA care, which a friend of hers spoke highly about after receiving care for her own headaches. She passed along Dr. Perin's name, and after looking at his website, I called to make an appointment. I'm not really sure what I expected when I went to see him. I admit, I was surprised by how gentle the adjustment was…but more surprised when I realized a couple days after my 3rd adjustment that I hadn't had a migraine in 2 days. I became obsessed with making sure I was still in alignment so the headaches couldn't come back. We just got back from a migraine-free week in Scotland, and I haven't looked for a bottle of meds in over 4 months!"

– Courtney F., Brush Prairie, WA
Fibromyalgia
I have been a long time sufferer of undiagnosed pain. My MD wanted to label my symptoms as Fibromyalgia. I refused to accept that there was nothing besides pain medication that could help my condition. I wanted to be WELL, not simply mask my symptoms.

A neighbor gave me the book, "What time Tuesday", and as soon as I closed it, I searched for an Upper Cervical Doctor near me. That is how I found Dr. Perin. I was relieved to hear that he used a low-force technique, and was shocked at my results. My headaches were GONE within 2 weeks, my leg pain faded away, the nerve pain in my arms and hands disappeared. I finally had my life back! I avoided a life of medications and constant pain by seeing Dr. Perin. Not a day goes by that I am not grateful for Dr. Perin and the NUCCA technique."– Melanie H., Portland OR
Lower back, hip and neck pain
I was a recently retired US Army veteran looking for a chiropractor that would take a voucher from the VA. Could not find any chiropractic clinic to take me because no one new how to bill VA. Dr Perin took me in and said he'll worry about the billing later…he said he will figure it out. Dr Perin helped me out with my lower back, hip and neck pain from all the wear and tear for the years in the army. Go see this guy if you need healing…he is a genuine guy and supports veterans!!!"

Michael B., 1/29/2016
Cervical Stenosis
I need to start off by saying I read reviews but have never written one before this. I feel that my experience with Balanced Living Chiropractic MUST be shared.

I started having neck pain about a year ago, I was told the x-rays showed bone spurs which alone should not be causing as much pain as I was having. An MRI a couple months later revealed that I had Cervical Stenosis – narrowing of the spinal canal in the neck. Turning my head to back out of my driveway became excruciating.

I had tried physical therapy, usual chiropractic treatments, heat, ice, etc….Nothing relieved the pain for longer than a few hours. A friend of mine knows a lady who suffers from a diagnosis similar to mine and said this was the only thing that helped her. She was kind enough to give me Dr. Perin's phone number. I called immediately.

To make a long story short, once we were able to determine that he was able to treat my condition, things moved very quickly. I began to see improvement within the first week for sure. Soon after that I could actually turn my head to back out of the driveway – pain free! I could do so many more things that I couldn't do even a month ago.

The adjustments are very subtle and I don't even realize that he is doing them. It focuses on one specific area in the spine called the Atlas. Each visit, my progress is monitored so I know how far I have come since I began. Although it has only been a little over a month, I have almost forgotton how much my neck used to bother me. I have even referred my teenage daughter here for her knee problems. After discussing it with Dr. Perin, I have learned that a misalignment in the spine can put undue pressure on knees and other joints. My daughter claims that her knee is "so much better" and it has only been less than a month.

I am so glad I found Balanced Living Chiropractic and wish I found out about it sooner!"

– Jackie B.
Nerve pain
Dr. Perin is the best! I had reached the end of the road trying to treat my nerve pain, after being referred to him from another chiropractor, I couldn't have been happier. I felt like he really listens and takes a sincere interest in your recovery. I have to admit, at first I was skeptical because there was NO WAY such a light pressure could do anything, but I am happy to report that after 2 months my nerve pain that stumped every other Doctor is gone. He is knowledgeable and courteous and has only your well being in mind.

– Jackie B., 4/5/2016
Auto Accident
When I first started to come I was pretty lopsided. My x-ray showed my spine was going left and my head wasn't on straight. I had headaches, this was due to an auto accident 25 years ago and multiple right knee surgeries. It took 3 adjustments to get straightened out. Once this started happening I noticed the headaches going away. Finally after 25 years of headaches, I have none. I can tell when I go longer than I should without an adjustment with the work I do. Once I get back in my backaches and headaches are gone. It really makes a difference."

– Angela Buller, 11/09/2015
Debilitating Back Pain
Can I get a 6th star for this place? Dr. Perin and Balanced Living are such a breath of fresh air. I spend so much time in the offices of doctors and health care professionals who make me feel rushed and poorly cared for. I find myself constantly second guessing them and feeling as if I have to micromanage my own care, for which I am poorly equipped. On top of feeling as if I'm not benefiting from the care at all. So being able to turn myself over to an attentive Dr. and see such great results is such a relief. His knowledge of nutrition and supplements is a huge bonus and I find myself regularly calling or emailing with a question in regard to either. My husband and I both see Dr. Perin and have experienced significant health benefits. NUCCA in general has made such a drastic improvement in our health. My husband has a fractured back and has dealt with back issues from minor nagging pain, to severely debilitating pain for years. After seeing many different chiropractors we discovered NUCCA and have never looked back. With regular maintenance he is completely pain free, and without having to take any pain medication. Something he's never experienced under any other care. We're absolutely thrilled and couldn't recommend Dr. Perin more highly."

– Jessica Davis
Severe neck problem
Dr. Perin saved me from surgery! I've had a severe neck problem for over 8 years. It was slowly getting worse and I had to crack it every hour or two for relief. Usually I could get 4-6 loud pops at a time. I've spent thousands of dollars over the years on regular chiropractic, massage, acupuncture, etc., only to have temporary relief. I thought my only option left was surgery, until a friend told me about NUCCA. I was very skeptical at first, but after another testimonial from a co-worker with a similar condition, then I decided to try it. I couldn't have made a better decision and wish I would have learned about NUCCA years ago. After almost 3 months of going to Dr. Perin, I don't have to crack my neck anymore! I have to drive over 40 miles one way to see him, but never think twice about it because of the relief that I have gotten. I highly recommend him to anyone."

– Todd Foster
Disc disease and whiplash
I have gotten my life back again thanks to Dr. Joe Perin. Due to a herniated disc, degenerative disc disease and two whiplash accidents, I had a decade plus of chronic pain and migraines. I was a very physically active person and quite full of energy before. The chronic pain affected every aspect of my life.

Neurologists, pain specialists, multiple chiropractors, physical therapists, orthopedic physicians, MRI's, x-rays, surgical procedures, injections, medication….and that's not everything,….I fixed it all! Finally my losing streak broke!

Angela Scharrelman, my massage therapist, recommended Dr. Perin, who specialized in the neck. I was willing to leap again to a new doctor in hopes to feel better. I was immediately impressed by Dr. Perin as he took a careful history, x-rays, and meticulous measurements.

Now 1 ½ years later, I am a new person physically. My pain is almost always a "0" now! I am hiking, cycling, going to yoga, and skiing happily again! I work pain free at my job as a registered nurse!
I highly recommend Dr. Perin and have referred many friends and my own grown kids to him!"

– Barb Frey, Ridgefield, WA, 12/03/2015
Back pain
I had been a NUCCA patient for over 3 years, the last year with Dr. Perin. The thing that is special about Dr. Perin is that he continues to educate himself. He didn't just get his degree, start his practice, and call it good. He strives to stay educated with any new practices or techniques and studies under two board certified NUCCA doctors twice a year. He is a very personable doctor who truly cares about his patients. Unfortunately, I moved away from Washington about a year and a half ago and I am again experiencing some back pain and I so would like to clone Dr. Perin and move him into my area! For anyone searching for an alternative to surgeries or pills to resolve back pain, give Balanced Living a try. You won't be sorry!"

– Maureen Girven
Chronic daily pain
How do you thank someone who relieves your chronic daily pain? There are never enough words to show how grateful you are every time you sit and stand, get in and out of the car; everything that used to hurt, doesn't. So you tell every living soul you come across that winces when they hurt, that there is help; you don't have to hurt every day anymore. The gratitude goes beyond mere words, the thanks are not enough, so I share my story as often as I'm able. A life without pain is pretty awesome.

I thought I just had to accept this daily pain. Sometimes it was better than other days. I would always get another cortisone shot if it got too bad. The risks are there but the pain eases up for awhile. Then I heard about Dr. Joe and this new chiropractic method, and that it helps you get out of pain. I finally went. After my first adjustment, the pain was gone. I had tears in my eyes when I stood up and it didn't hurt. How did he do that? How long does it last? Four months later I'm still going to see Dr. Joe and I still have no pain. You'd tell everyone too!!"

– Janni Grytness, 06/27/2011
Nagging neck pain
I can't decide which I'm happier about – being able to run close to a marathon distance; or being able to work at my desk all day without nagging neck pain!

I originally heard about the upper cervical technique from my mother who experienced incredible healing from NUCCA for her crushed ankle. Dr. Perin has now made a world of difference in my life. After years of limited activity due to a knee injury, and then a car accident that left me with whiplash, my body was not only suffering, but the assorted imbalances were resulting in secondary pain and problems. My hip was out of place regularly; my neck, arm and shoulder ached; my knees would hurt just from hiking; and more. Regular chiropractic methods failed to fix things. Other alternative therapies, while they helped to some degree, were not fully effective; or would only help temporarily. Until I found Dr. Perin!

I am amazed at what is continuing to happen as my body heals – it's almost too good to be true! And all from NUCCA's subtle, gentle adjustments. Thank you Dr. Perin!"

– KJ, Portland, OR
Extreme hip pain
November, 2015: I have been coming to see Dr. Perin since September, 2013. Issue 1: In May of 2011 I had arthroscopic surgery on my left ankle which solved my initial problem but left me with swelling and off and on soreness to my ankle which I assumed was just the normal recovery aches and pains and eventually it will get better. It didn't. Issue 2: For about 9-12 months prior to coming to Dr. Perin's, I was not able to sleep on my left side due to extreme hip pain.

My sister-in-law introduced me to Dr. Perin and after a month of adjustments (might even have been 2 weeks) I noticed a big difference and continued the treatment plan Dr. Perin set up for me. For two years now, my hip pain is GONE and my ankle swelling and soreness has diminished. Since the beginning, I have never missed one appointment and I will continue on the maintenance regimen that Dr. Perin has for me. Maintenance has been the key to my continued health. I highly recommend Dr. Perin to all my family, friends and work associates.

Thank you Dr. Perin!"

– Eva Jussila, 11/09/2015
Nerve pain
When I came into Balanced Living, I had been experiencing severe right neck pain for months, with no relief from conventional medicine. The first visit with Dr. Perin gave me relief from the nerve pain radiating down my arm and back. I am now pain free and have my life back. I cannot recommend Dr. Perin enough. He is knowledgeable, kind, and always takes the time to listen. I will keep coming back for years."

– Ashrielle Kent, 10/06/2015
Painful trigeminal nerve
From a referral by an acupuncturist concerning my limp and one leg shorter than the other, I came to Dr. Perin with some skepticism. I am now a believer. My leg has lengthened, my limp improved and a painful trigeminal nerve pinch in my jaw is nearly gone. I've also experienced other changes that were surprises, such as a chronic neck pain gone, GERD symptoms improved, upper back pain considerably lessened. All of this with amazing gentle adjustments. Dr. Perin's professionalism and knowledge as well as exceptional communication skills make a loyal returning fan of NUCCA and Dr. Perin."

– Lynne L., 12/20/2015
Neck pain and headaches
I came to Balanced Living Chiropractic after years of neck pain, brain fog, allergies and headaches just to name a few. I feel amazing after just a few adjustments over a couple of months, not to mention I have more energy, better digestion and a happier outlook on life! Dr. Perin is very kind, as is Joan at the front desk! I'm so happy I have referred my husband and mom. I highly recommend Balanced Living!"

– Lindsey Pratt
Neck and shoulder pain
I was having a lot of terrible neck and shoulder pain and I wanted to see a chiropractor. My friend told me about Dr. Perin and how she was so much better after seeing him. I liked that he did x-rays and read them himself. I listened to him explain the treatments and how the human body worked after the treatments.

After two treatments I was so much better. I do not have pain anymore and it is unbelievable! I will recommend him to anyone.

The atmosphere of the clinic is so nice and Joan, who is the receptionist, is so pleasant."

– Berna Rogers
Shoulder pain
I cannot recommend Dr. Joe Perin highly enough. He is an active listener, extremely personable, easy to talk to, and is very committed to making you feel well and functional again.

I have, for the last 20 years, been to my fair share of professionals in western, eastern, and homeopathic circles because of a myriad of health issues. I have been able to take something from most of these different circles to find my way to better health.

One nagging issue I could not seem to find a resolution for, however, was the pain/soreness I had in my right shoulder ever since injuring that area in 1989. Physical therapy, massage, acupuncture, and "regular" chiropractors did not help alleviate my discomfort for long and I am not one to take daily medication to just mask the real, underlying problem. Everything I tried ended up being just temporary fixes and relief never lasted. Feeling discomfort on my right side had become my daily norm and it was something with which I had mostly learned to live.

Fast forward to my acupuncturist recommending Dr. Perin to me last fall. Believe me when I say I am a very skeptical 50-plus year old individual. I thought the whole concept of this NUCCA stuff was highly suspect and how in the world could such seemingly slight pressure on the neck and behind the ear do anything at all? Where was all the bone crunching, cracking, and manipulating for heaven's sake?
After just a few adjustments , though, I did feel a difference, but I was concerned that, like everything else I had tried, this too would not be a permanent fix.

I am very happy to report that I have been so pleased and impressed with the results! Normal is my normal now. I do not feel the daily soreness or discomfort I had lived with for 23 years.

So again, I cannot recommend Dr. Perin highly enough. From one who had no success with regular chiropractors and many other forms of treatment I am so glad I gave Dr. Perin and NUCCA a try. I certainly had nothing to lose and I ended up gaining a much better normal."

– Betsy Romanovsky, Vancouver, WA
Great balance
Great Dr and even better practice. Go see Dr Joe Perin. He can not only get you adjusted but help you and your family find a great balance in your daily life. Highly recommend."

– Scott Salmon, November 3, 2015
Atlas adjustment
Dr. Perin and staff are very professional, and show a genuine concern for their patients. He actually did research on the energy drink I was taking and told me that the artificial sweeteners may be triggering my migraines, plus he is the only chiropractor I know of in the area that puts the primary emphasis of an adjustment on the atlas, which is the key to proper adjustment. Keep up the good work Doc!"

– Larry T.